Choosing A Line Laser Levels for Outdoor and Indoor Use
This article will help you determine if an indoor line laser level will fit your needs. Line Lasers project lines either vertical, horizontal or vertically and horizontally simultaneously. All line laser levels are self-leveling and higher quality line laser levels will have a locking compensator, so the inner workings of the laser will not fall out of calibration during transport of if the laser level is dropped. All Johnson line laser levels have locking compensator systems built-in.
Models Recommended for Outdoor and Indoor Use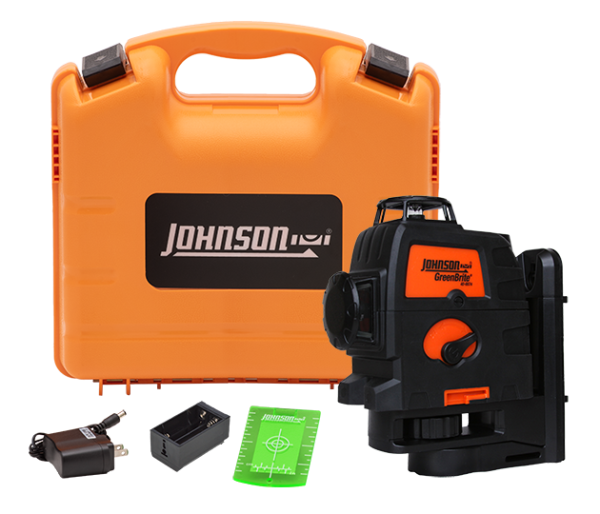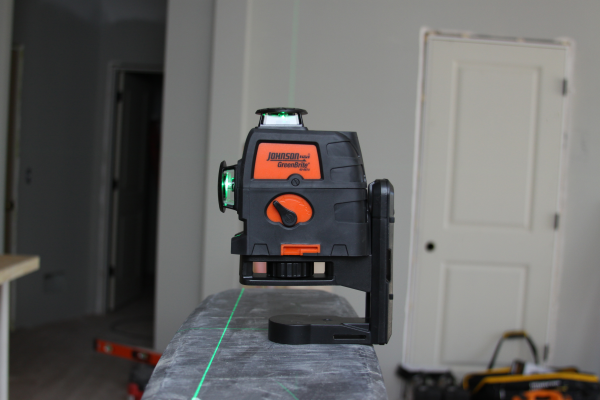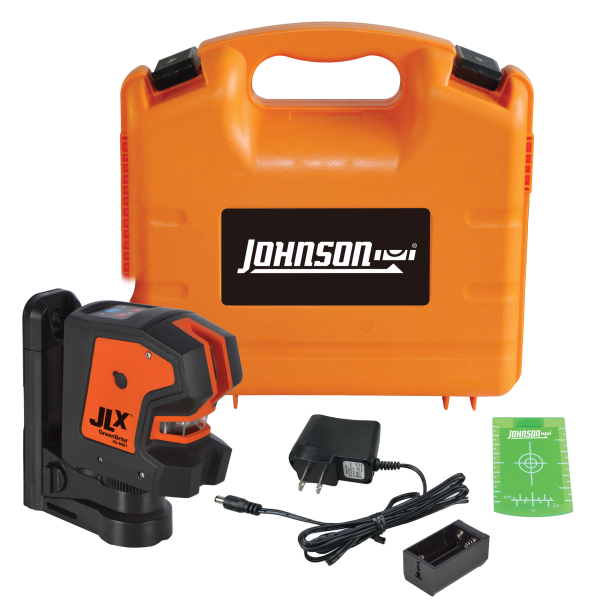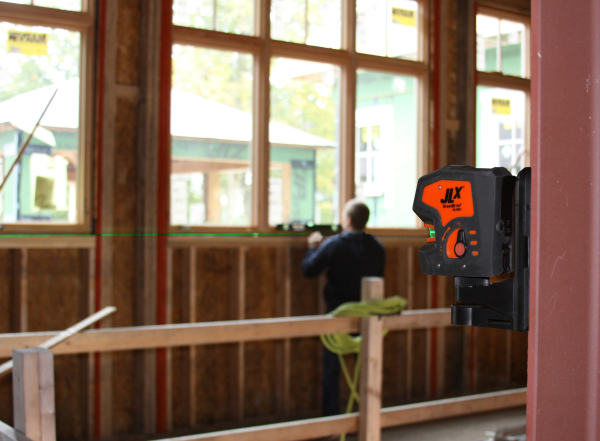 Key Features
Self-leveling with transportation lock
Pulse feature allows these lasers to be used outside with a detector
Detector sold separately
Projects multiple chalk lines
Common End User Applications
1. Contractors
Drop ceilings
Drywall installation
Sprinkler installation
HVAC
Ceiling joist & rafter alignment
Wallpaper & Stenciling/Painting
Tiling (walls and floors)
2. Electricians
Electrical outlets and switches
Install conduit & wiring
Track lighting
3. Glaziers
Curtain walls / Shower Doors,
Windows
4. Finish Carpenters
Cabinet & counter top alignment
Soffits
Chair rail / Trim
Closet shelves / doors
Paneling / Wainscoting
PLUS, these outdoor and indoor line laser levels can be used for all rotating applications bot inside and outside (due to the pulsating beam mode)
5. Construction Contractors
Leveling
Checking cut and fill
Setting foundations & footings
Concrete pours
Septic tanks and basement excavations
Acoustical ceiling & drywall
6. Builders
Align & plumb walls
Metal stud and wood framers
7. Deck Builders
Leveling deck floors
Establish diagonals & footings for decks/patios
8. Farmers
Contour farming, drainage
9. Landscapers
Terracing & retaining walls
Accessories
| | |
| --- | --- |
| Accessories | Model# |
| Heavy-Duty Aluminum Tripod | 40-6340 |
For information outdoor laser levels, see the how-to guide on using laser levels outside.
©2010 Johnson Level & Tool Mfg. Co., Inc.