11 Gift Ideas for the Handyman or Carpenter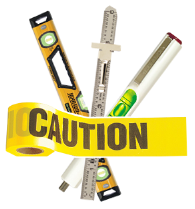 For Father's day, Christmas gifts of Dad's birthday, the handyman or carpenter in your life probably values gifts with a lot of utility as the most thoughtful. Moms can enjoy these too - we just notice these are a bit more popular around Father's day.
Present ideas for your Favorite Handyman or DIY Repairman
Here are 11 great suggestions from Johnson Level and Tool:
Gift Idea for the Handyman who Always Measures Up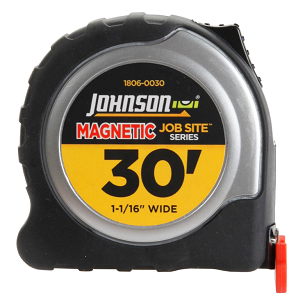 Magnetic Tape Measure Job Site Series
Every handyman needs a tape measure. Pick a reason. Any reason. Let your child measure the family dog. Measure your child, and mark their height on the door's threshold, year after year. This tape measure will last you as long as you're making those tic marks. When you take this Johnson Level magnetic tape measure to work, you'll find it useful for more than just measuring planks of wood or distances between foundation pillars; you'll be able to pick up the nuts and bolts you drop in between spaces too tight for your hand to fit. This tape measure is truly built to last.

Gift Idea for the Carpenter by Day - and Night

Magnetic Glo-View Torpedo Level
Say "Happy Father's Day" by giving your old man a Magnetic Glo-View torpedo level from Johnson Level. The patented Glo-View vials make for easy reading in low-visibility situations, and are recharged by any natural or man-made light sources. There are also two powerful rare earth magnets attached so you can securely stick the level to any ferrous metal objects and free up the use of your other hand. Of course, this level is super sturdy and durable, like all our other Johnson Level products. Give your handyman dad a gift that will stand the test of time; give him the magnetic Glo-View torpedo level from Johnson Level.
Gift Idea for the Level-Headed Handyman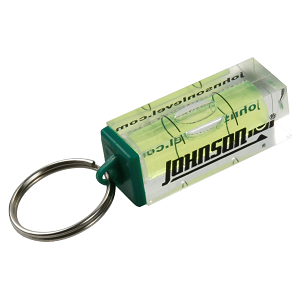 The keychain level from Johnson Level is a great carpenter gift, and, at under $5, the price is great too. You'll have money leftover to take your favorite handyman in the world out to dinner. You never know when you're going to need a level nearby to get a project accomplished. Have your bases covered with this keychain level from Johnson Level.
Gift Idea for the Hazardous Handyman
This one doesn't need much explaining as far as why it would make a carpenter gift. Every accident prone handyman needs CAUTION tape. It's bright yellow color makes for high-visibility, even in dark conditions. It's bold, black lettering makes for easy reading - amd better for heckling your injured handyman.
Gift Idea for the Handyman who Draws on Walls--Still
An oft forgotten carpenter toolbox piece far better than a regular pen or pencil. A cheaper gift for the handyman or carpenter likely able to be sent directly to a smaller toolbox for regular use. Good Father's day gift idea from kids because who doesn't love crayons?

Gift Idea for the Practical Handyman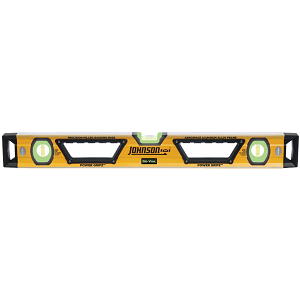 Glo-View Heavy Duty Aluminum Box Level
This box level from Johnson Level would make a great handyman gift for any carpenter, tradesman or do-it-yourselfer. It's great for use around the home or at work. Like all of Johnson Level's products, this box level is made to be extremely sturdy to stand up to the conditions at any job site. The vials are surrounded by a glow-in-the-dark green material, because balance isn't contingent on whether it's bright enough to see.
Gift Idea for Carpenter who doesn't Cut Corners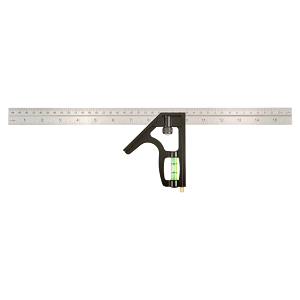 16" Heavy Duty Professional Inch/Metric Combination Square
This 16" heavy duty professional inch/metric combination square is a must-have for any carpenter or handyman. One side has inches. The other side's increments are in centimeters. The built-in level makes sure your project is even in addition to having the perfect angles. This square gives you perfect 90° angles every time.
Gift Idea for the Handyman who Leaves a Mark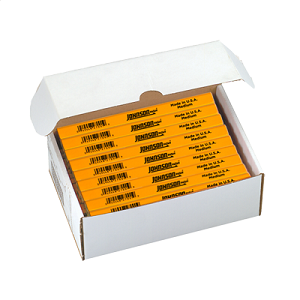 Bulk Carpenter Pencils - 72 Count
Every handyman loves to be prepared for every event life has to throw at them; it's why we own so many things. With a box of seventy-two carpenter pencils, a kid can demand a treefort and Dad won't have any other option than to build it. Let's face it, he's going to have to use those pencils to mark something. Why not have it be something for the kids. Let them help, and spend some time bonding together. Father's Day is a day for bonding with the kids, because, without them, a father is nothing but a man.
Gift Idea for the Handman who Values the Utility of the Shirt Pocket

If you're measuring a shelf to make sure it's level before you screw it in, and the screw falls behind a loose baseboard, what do you do? Use the tip of this pocket level as a magnet to reach down and pick it up. Your fingers may not be able to reach it, but this level sure can. It's made from high-impact material, so it can take a beating and still function properly. The acrylic vial will not burst.
Gift Idea for the Handyman who Needs Tools Everywhere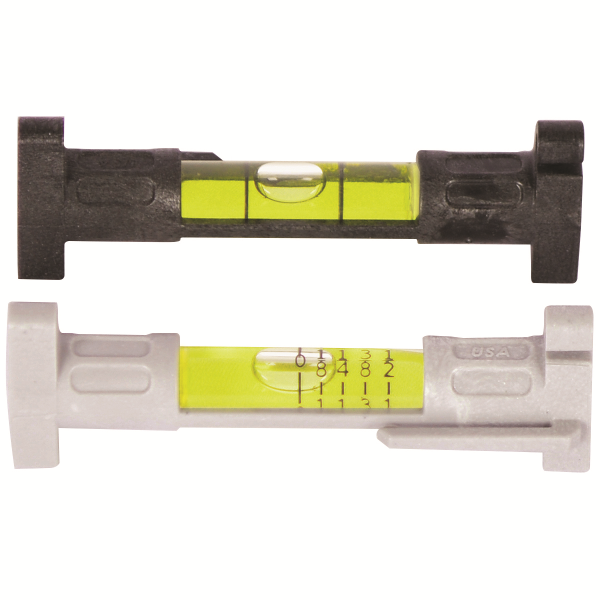 This structo cast line level set is perfect for on the job, and makes a great handyman gift. They're small and affordable on any budget, showing your father you care about him. He'll appreciate the fact you didn't go overboard. These line levels are made of super durable material to survive any job site environment. Their unrestricted hooks allow for easy moving back and forth on the line. These levels are also very lightweight, making them perfect for masonry and landscaping jobs when you need things to be absolutely level.