Choosing an Outdoor Rotary Laser Level
This article will help you determine if an outdoor rotary laser level is the right choice for your needs. Rotary lasers levels project a beam of light 360° allowing the user to establish a horizontal or vertical plane.
Common End User Applications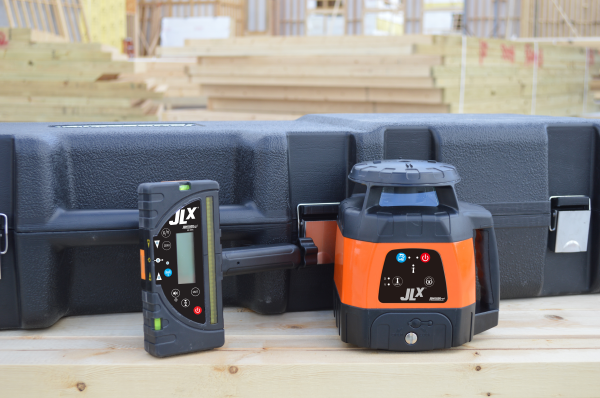 1. Construction Contractors
Site preparation, establishing grades, excavating
Landscaping - terracing & retaining walls
Rough & Fine grading
Digging basements
Setting foundation & footers
Retention ponds & septic tanks
2. Concrete contractors
Controlling concrete pours
Alignment & plumb of concrete forms
3. Deck Builders
Leveling deck floors
Establish diagonals & footings for decks/patios
4. Farmers
Contour farming, drainage
Visit our level and tool how-to guide for more information.
©2010 Johnson Level & Tool Mfg. Co., Inc.