Johnson Level Introduces Sheave Alignment Laser Levels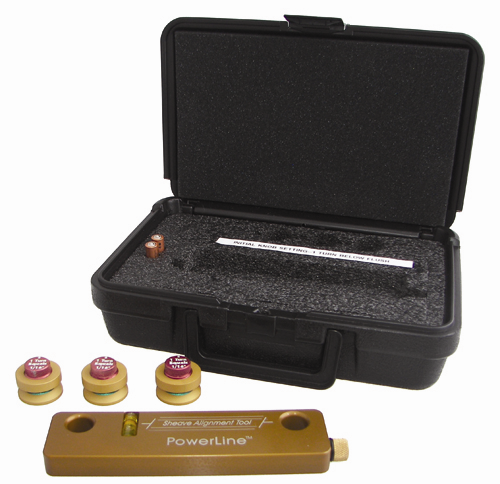 MEQUON WI, June 3, 2011 - Johnson Level & Tool, leader in spirit levels and lasers, expanded its new Industrial Laser category with two Sheave Alignment Laser Levels. Sheave alignment lasers are used by maintenance, repair and operations professionals to lower repair costs by extending the life of equipment belts and bearings.
Sheaves (or pulleys) are aligned by making adjustments from where the laser, which is mounted on one sheave, hits the targets mounted on the other sheave. When sheaves are aligned, belt and bearing wear is reduced and the likelihood a belt will be thrown off by the drive mechanism is decreased. Johnson Level Sheave Alignment Lasers are precision machined with accuracy exceeding belt manufacturers' recommendations for drive belt alignment.
"These lasers are easy to mount due to super strong rare earth magnets, they naturally adapt to a variety of belt styles and sheave designs, and can be used both indoors and outdoors." said John Dwyer, Vice President of Sales & Marketing.
Sheave Alignment Laser Levels are two of ten industrial lasers offered by Johnson Level. Most of these laser levels are available with either a red or green laser beam, depending on the need of the professional.