WANT TO SHARE SOME OF YOUR PROFESSIONAL KNOWLEDGE? Submit an article (1,000 word min.) to LEVELPEDIA.COM and if we use it, we'll ship you a brand new Glo-view® Box Beam Level! Topics can include how you use a level or laser level or how to complete a project. LEVELPEDIA.COM is your online resource - used and created by you.
Send your article to: emarketing@johnsonlevel.com.


---
Johnson Wants You to Learn About Levels, Laser Levels and Measuring Tools!
LEVELPEDIA.COM is Your Online Resource to Learn About Construction Tools
How Tools Work:
Use this section for a quick understanding of tools, in an easy-to-read format.



What are the differences between I-beam Levels and Box Beam Levels?
Why is green a better color for lasers and levels?
How do you use a carpenter square or combination square?

Uses and Applications:
Use this section to get jump started on where to use your levels and laser levels.



If I'm a building contractor, can I use either a rotary laser or an optical level?
What Product Applications are the best fit for what tools?



Choosing the Right Tool:
Use this section as a double-check on your next purchase.Making sure you have the right tool for the job is important to buying the features you need and not buying features you don't!



What's important when it comes to buying Rotary Laser Levels?
How do I choose a laser distance measuring tool?
What features on laser levels do I need for what jobs?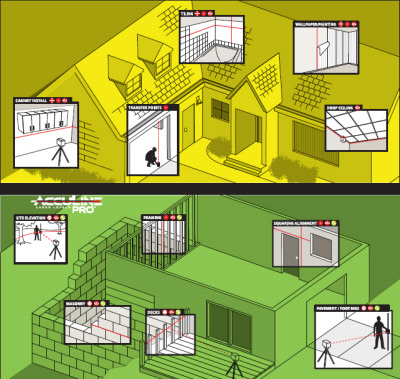 Choosing an Outdoor Rotary Laser Level
David Statza / Johnson Level & Tool
This article will help you select a rotary laser level for outdoor use. Rotary lasers levels project a beam of light 360° allowing the user to establish a horizontal or vertical plane.
Models Recommended for Outdoor Use Only
40-6580 Electronic Self-Leveling Dual Grade Horizontal Rotary Laser Level (#1 feature: programmable dual slope)
40-6537 Electronic Self-Leveling Horizontal Rotary Laser Level (#1 feature: set the laser beam by quadrant)
40-6535 Electronic Self-Leveling Horizontal Rotary Laser Level (#1 feature: one button operations)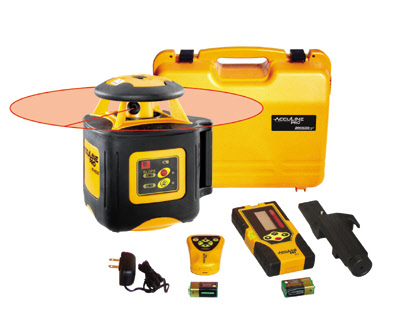 Key Features
Self-leveling
Single Speed Rotary Lasers
Horizontal Rotation Only
Slope/Grade capability
Used to determine elevation on job site
Remote control & detector included
Common End User Applications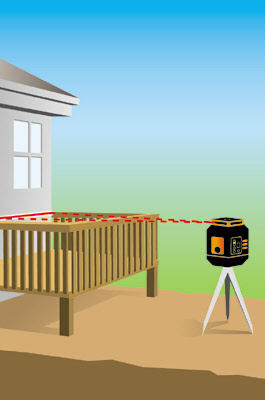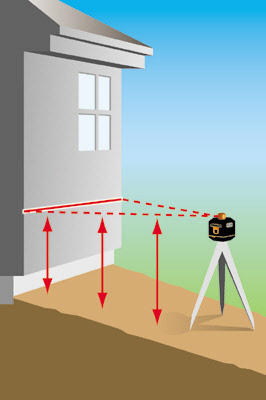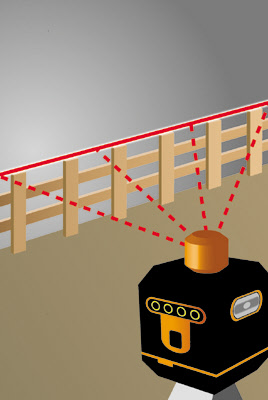 1. Construction Contractors
Site preparation, establishing grades, excavating
Landscaping - terracing & retaining walls
Rough & Fine grading
Digging basements
Setting foundation & footers
Retention ponds & septic tanks
2. Concrete contractors
Controlling concrete pours
Alignment & plumb of concrete forms
3. Deck Builders
Leveling deck floors
Establish diagonals & footings for decks/patios
4. Farmers
Contour farming, drainage
Accessories
| | |
| --- | --- |
| Accessories | Model# |
| Tripod/Grade Rod | 40-6305 |
| Laser Detector | 40-6715 |
| Universal Detector | 40-6790 |
| Machine Detector | 40-6791C/M |
| 16' Grade Rod | 40-6320 |
| 13' Grade Rod | 40-6310 |
| 8' Grade Rod | 40-6862 |
| Heavy Duty Elevating Tripod | 40-6330 |
| Heavy Duty Tripod | 40-6340 |
| Contractor Tripod | 40-6335 |
©2010 Johnson Level & Tool Mfg. Co., Inc.