Johnson Bubble Level for Android SmartPhones
MODEL #:
AndroidBubbleLevel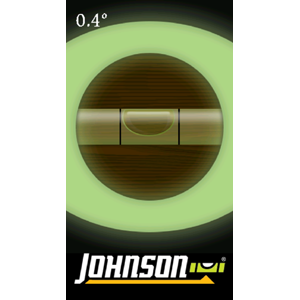 + Hover over main image to zoom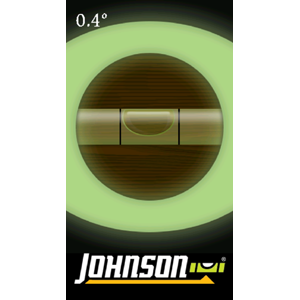 Johnson Bubble Level is a free application for Android phones (i.e., Motorola Droid) with an accelerometer (the chip that allows your phone display to move when its tilted). The application creates an image of a spirit level bubble vial on the screen of the phone.
Works in three orientations: flat phone (surface level), horizontal phone and vertical phone
Calibration feature included
Accuracy displayed to tenths
Read "level" in various modes: degrees, percent, inches/foot (fractional & decimal), mm/m
Hold feature included
Sound feature included
Use it to straighten shelves, adjust hanging pictures, or cheat on your golf putts
Works with all Google Android operating systems
| | |
| --- | --- |
| Scan the barcode with Goggles or another reader to access the App on your Phone without going to the Market! | |
How to Download the FREE Application
On your Droid (or other Android operating system) phone, open Market
Search "level"
Scroll down to the "Johnson Bubble Level" application
Click "Install"
Johnson's Bubble Level application was created and is supported by ActionXL.